Mrs. Nichols', Mrs. Evans' and Ms. Bauer's classes took part in the Teddy Bear Clinic at UHS Delaware Valley in Walton earlier this month. There, the students were able to learn about what happens in a hospital and ER, see the inside of an ambulance and more. See more photos on our Facebook page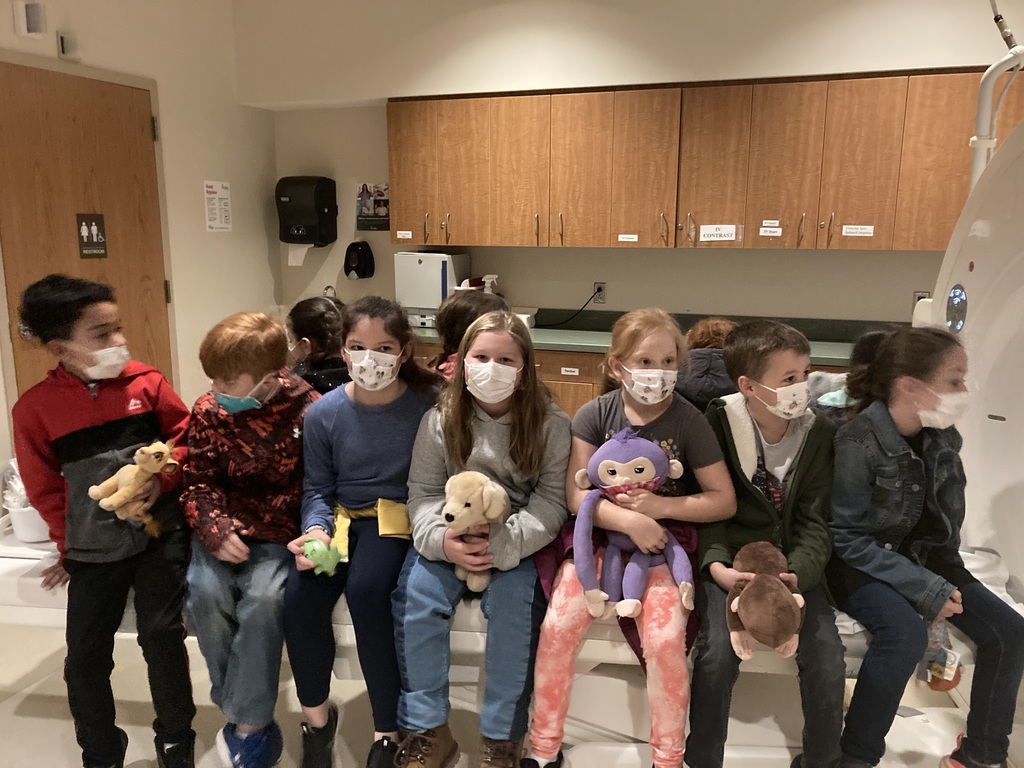 Livingston Manor seventh graders were able to learn more about where food comes from through several activities with A Single Bite this fall. There was a class visit, a trip to Somewhere in Time Farm and a meal made of locally grown products at The DeBruce. See more photos on our Facebook page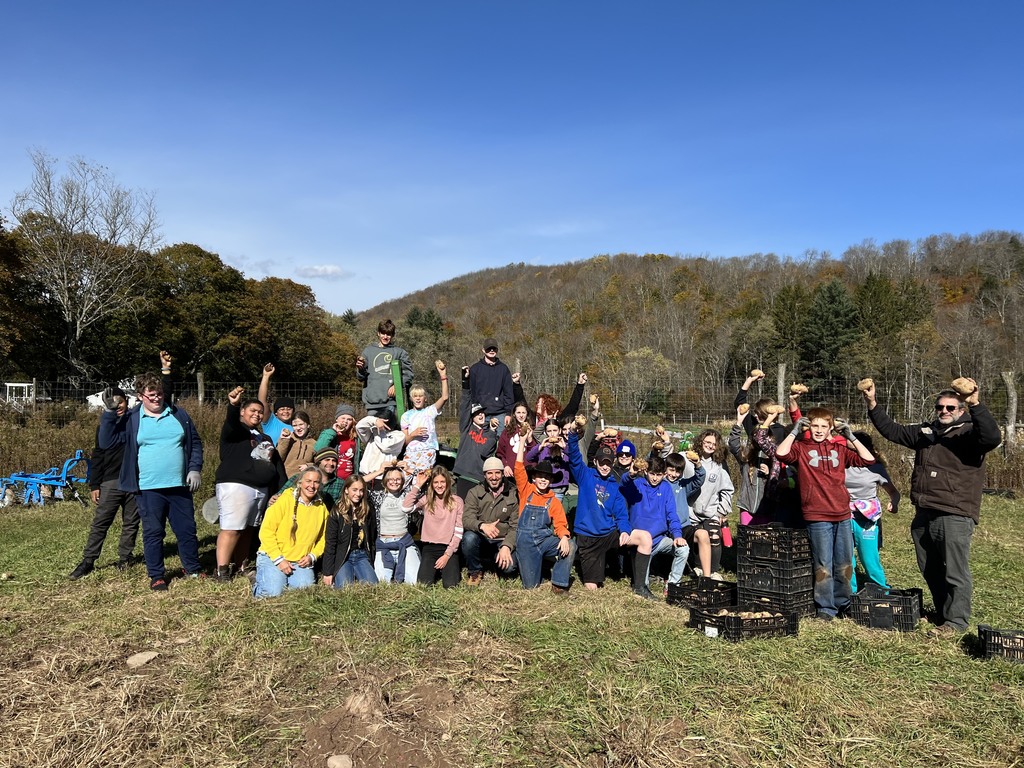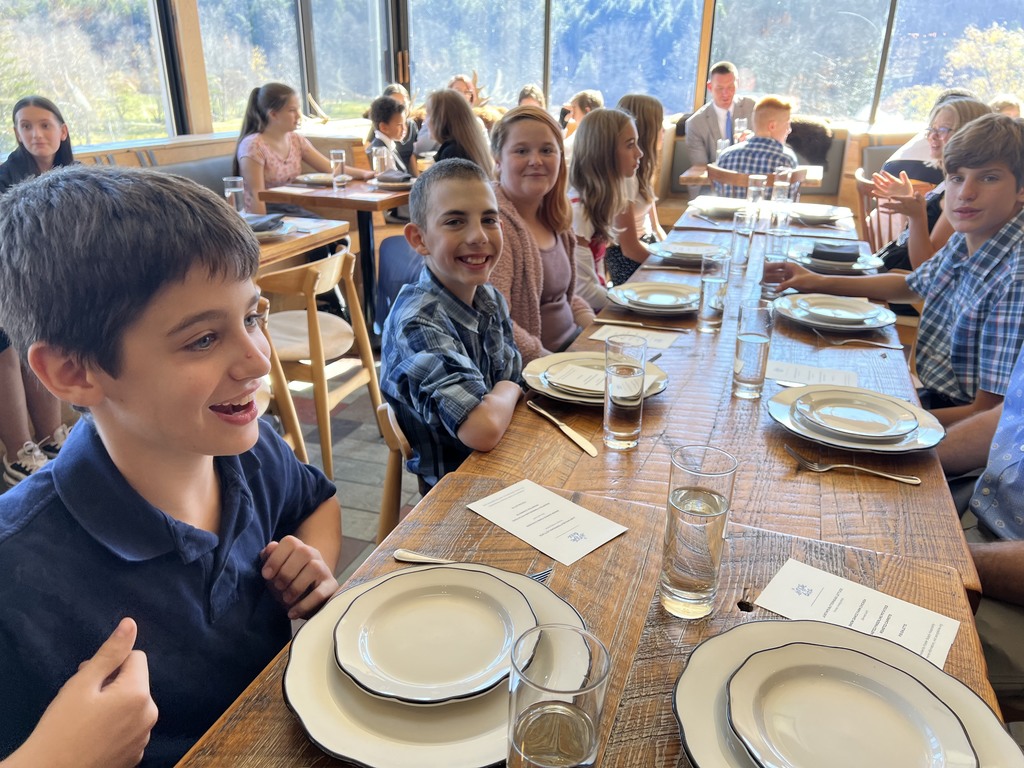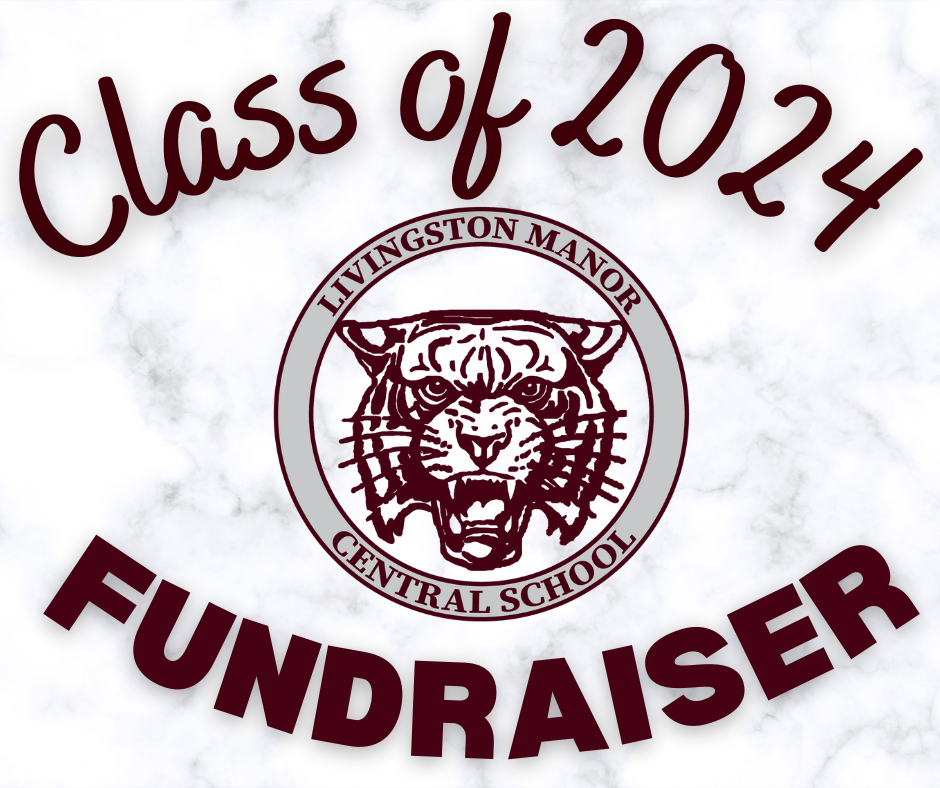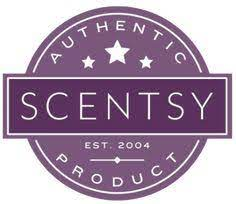 As part of the Halloween festivities on Oct. 31, Elementary classes decorated pumpkins on different themes. There was plenty of creativity shown in these creations. See more photos on our Facebook page.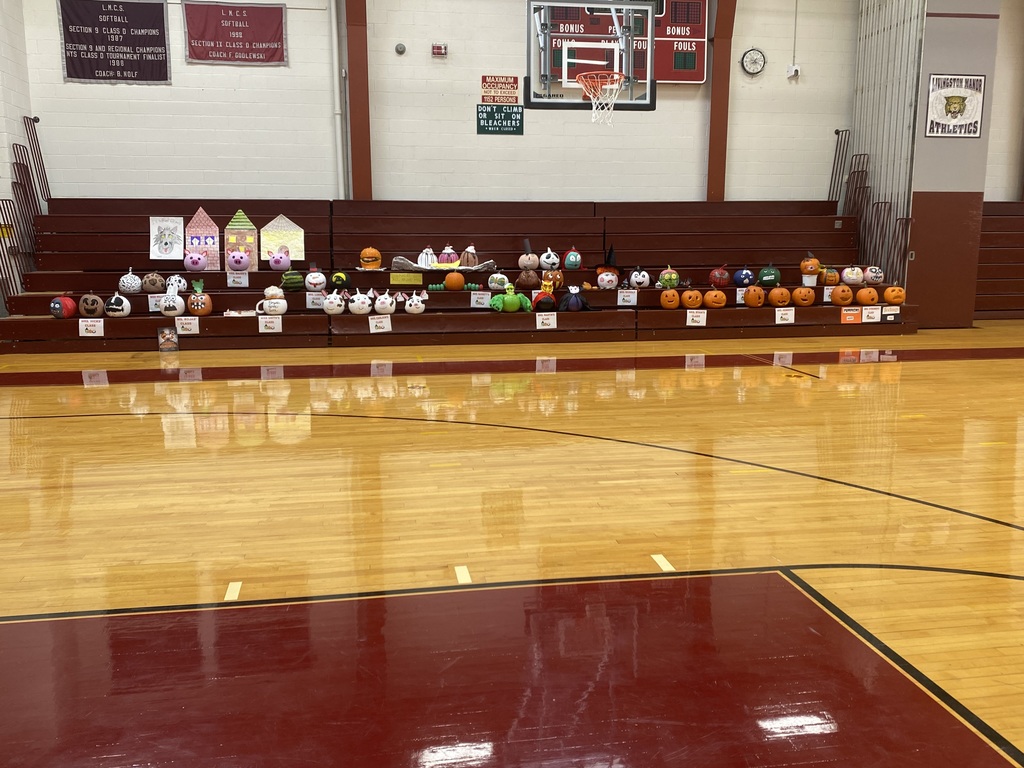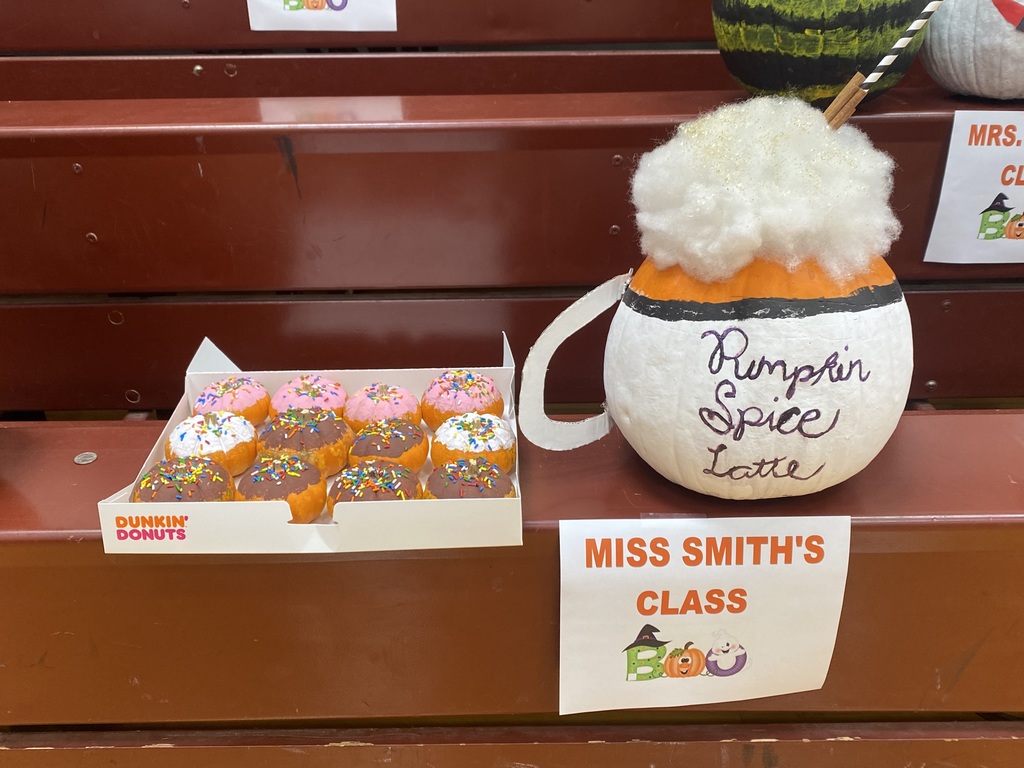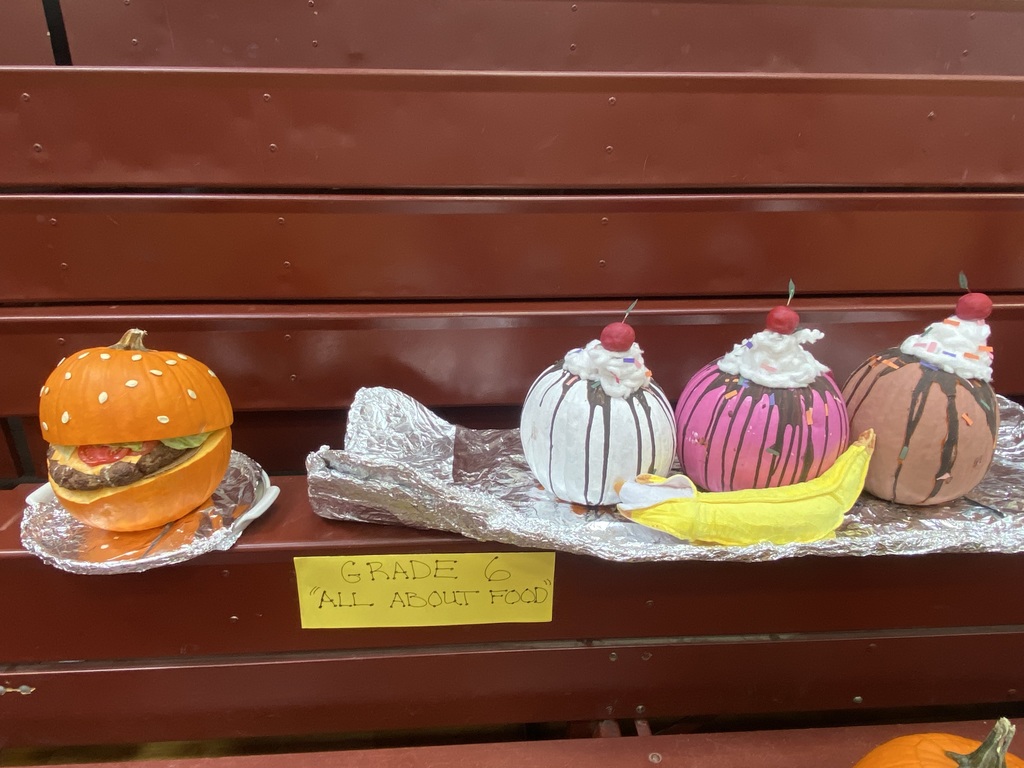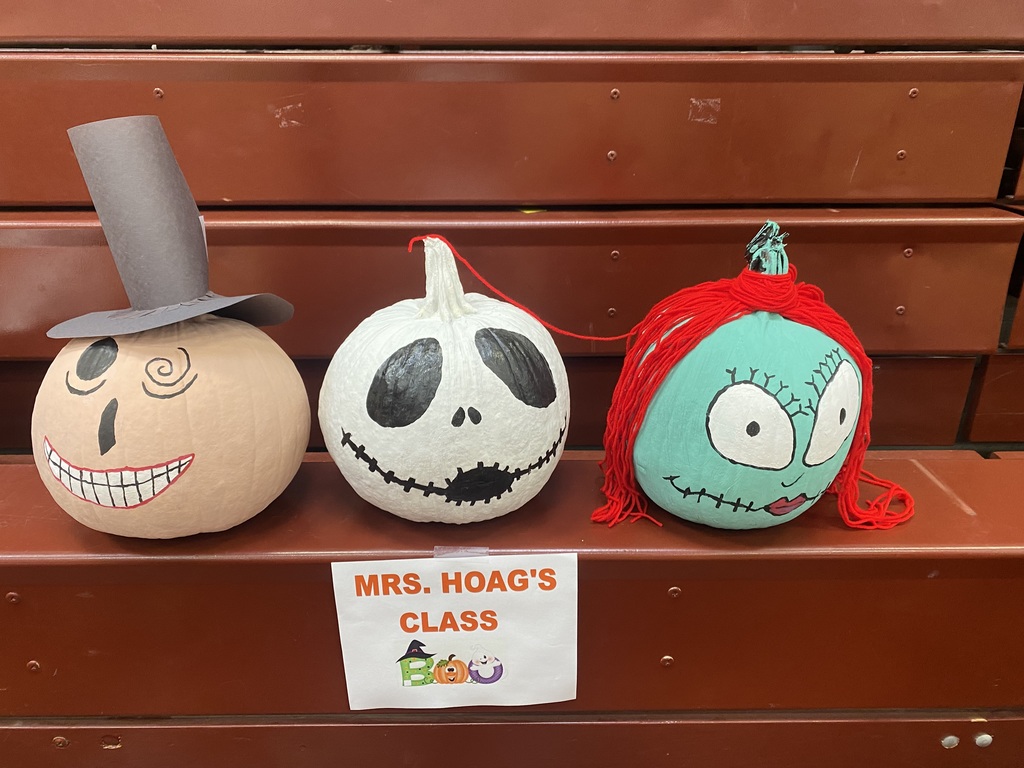 LMCS Elementary celebrated Halloween with a parade around the gym. Check out these great costumes. See more photos on our Facebook page.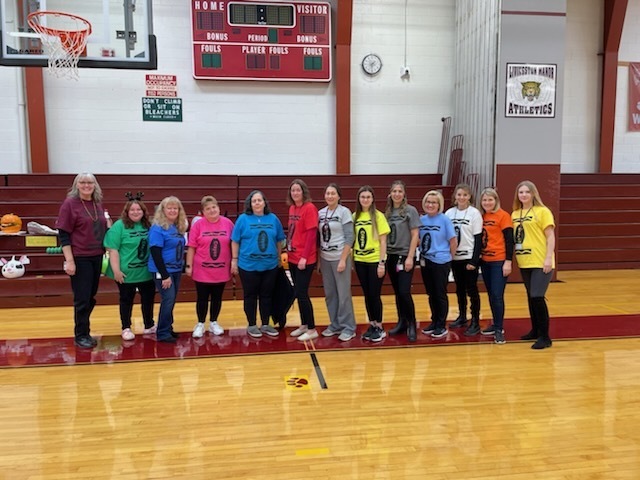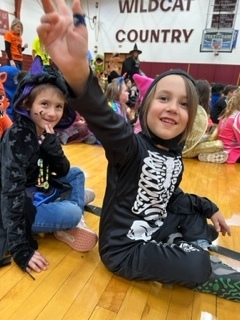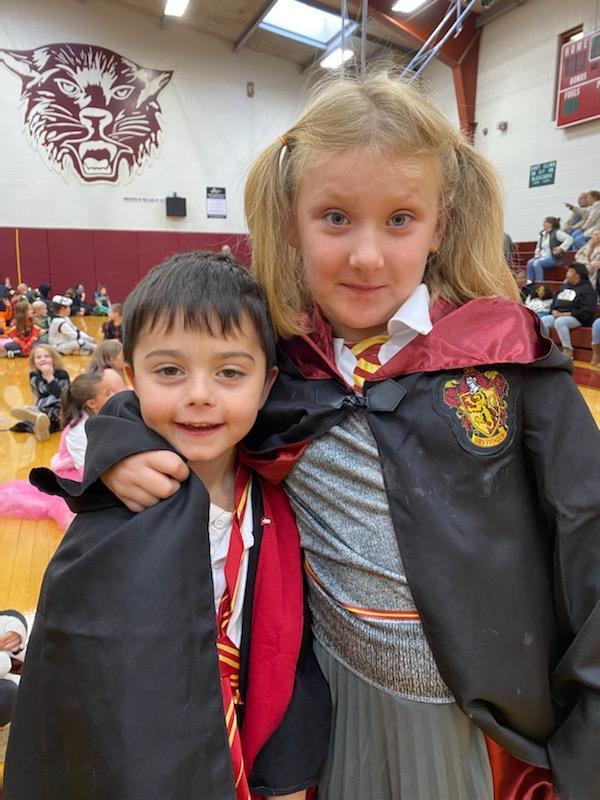 The Kaatskeller hosted a community Halloween event on Saturday, Oct. 29. A huge thank you was issued to all the students, as well as Ms. Coriano, Mrs. Ryan, Ms. Edwards, Ms. Lundquist and Mr. Hemmer, who helped make it a success. An estimated 300 people attended.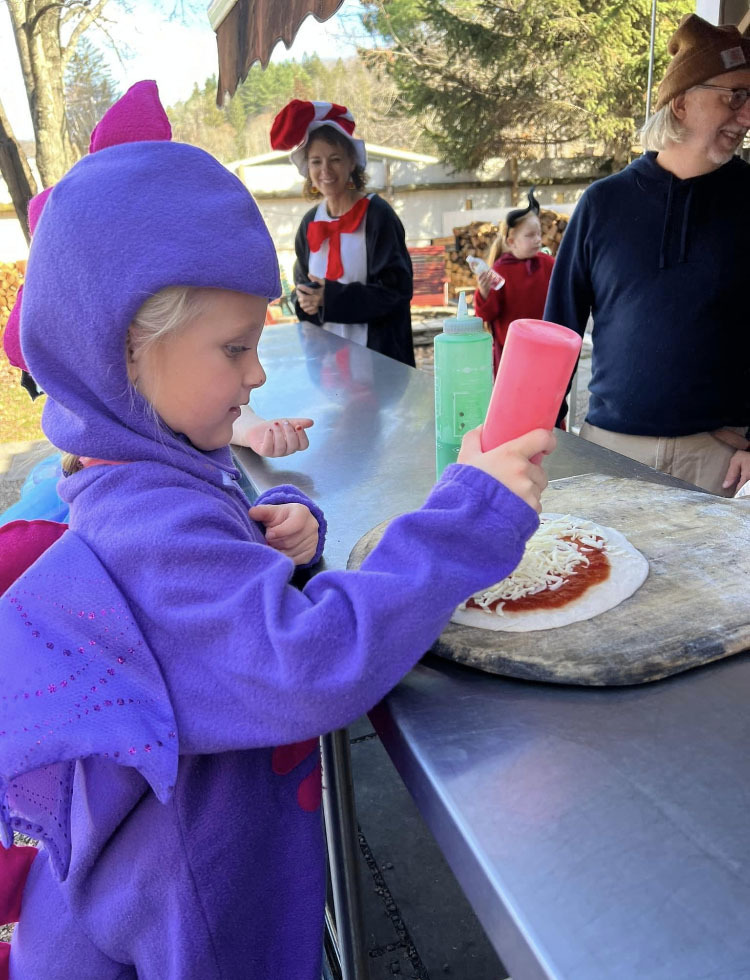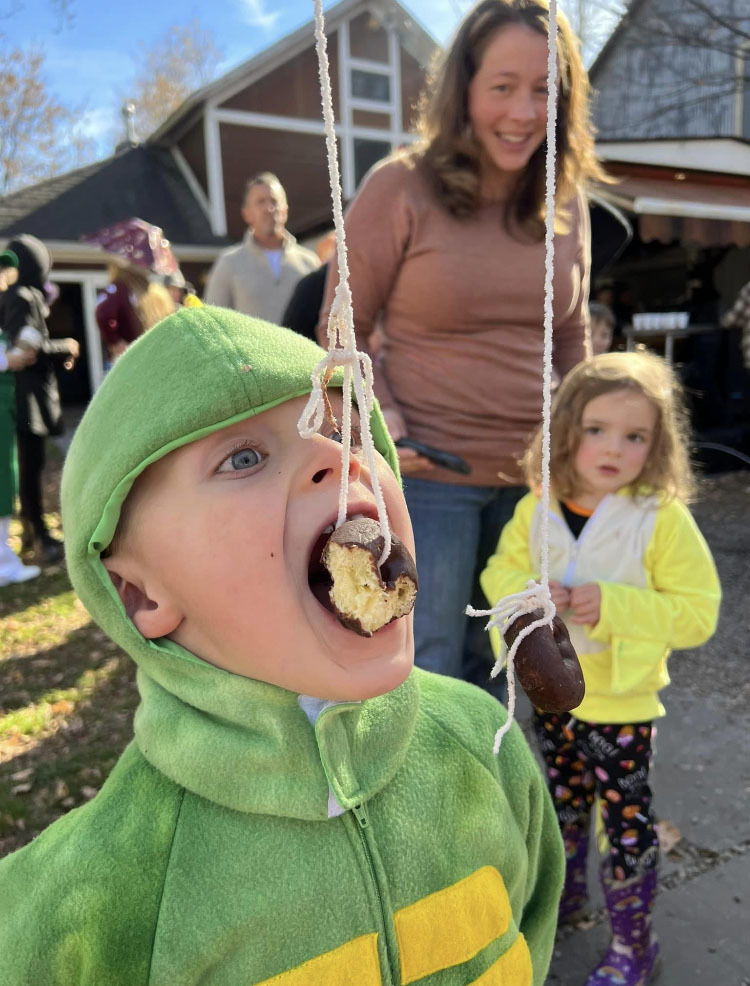 Livingston Manor Class of 2023 held a Halloween dance for seventh and eighth grade students on Oct. 28. Part of the dance was a costume contest. Scariest Costume went to Makayla Budd, and Most original was Jack MacManus. Great costumes!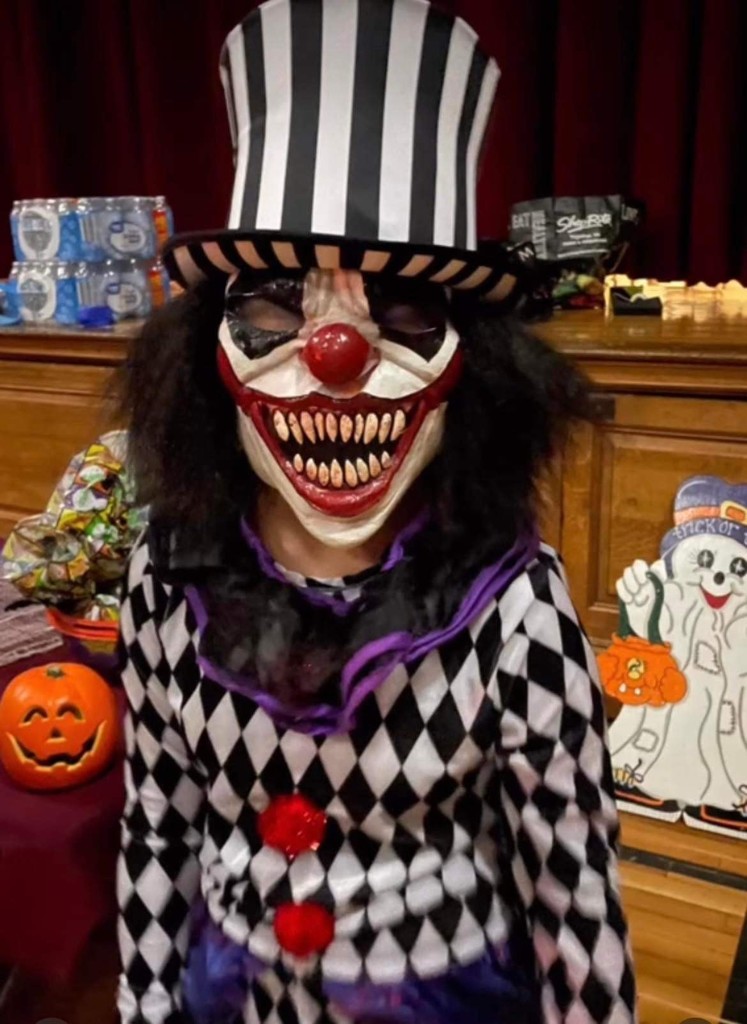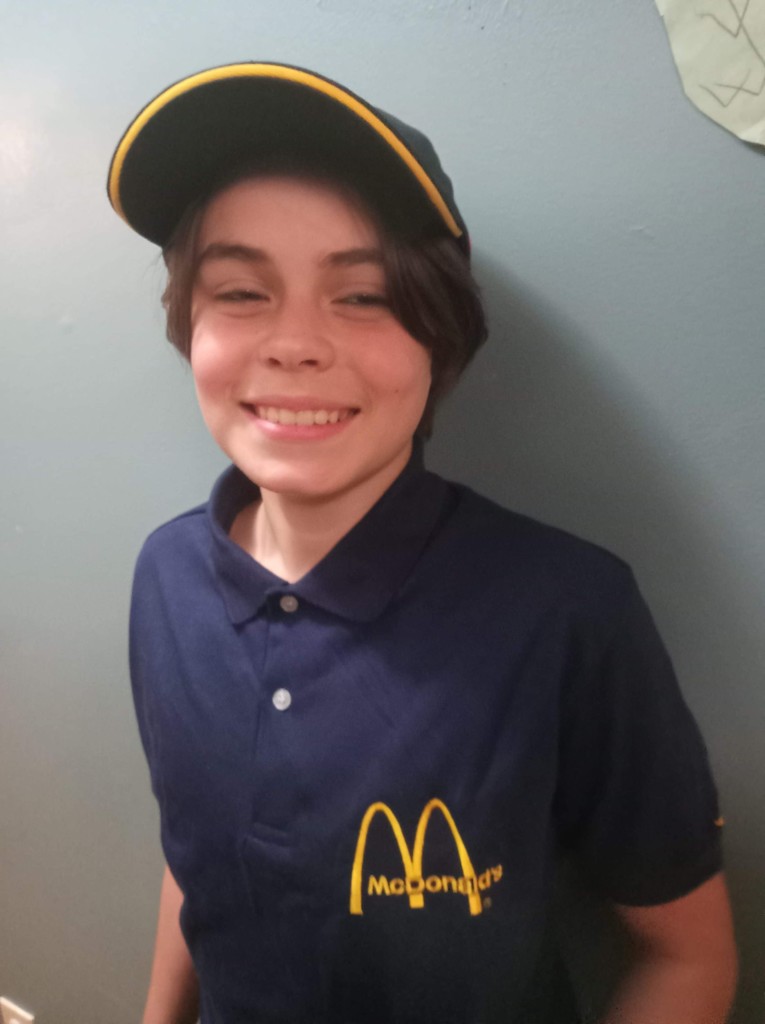 Livingston Manor Interact and Rotary Club and the Sullivan County Youth Bureau hosted their third annual Night Out connected to Red Ribbon Week and the National Night Out on Oct. 26 at Livingston Manor Rotary Park. The goal is to keep community members and kids drug free and work to end drug use among youths and others. The event also focuses on raising awareness through camaraderie and to improve area relationships. The groups also had help from Sullivan 180, Catholic Charities, Sullivan County Public Health, Sullivan County Department of Community Services, Running W. Farms, Bleeding Heart LEMC and Ruth's Face Painting. See our Facebook page for more photos from the event.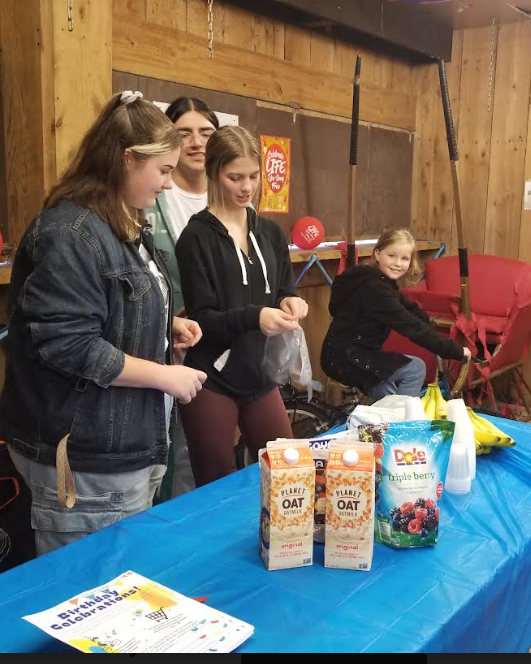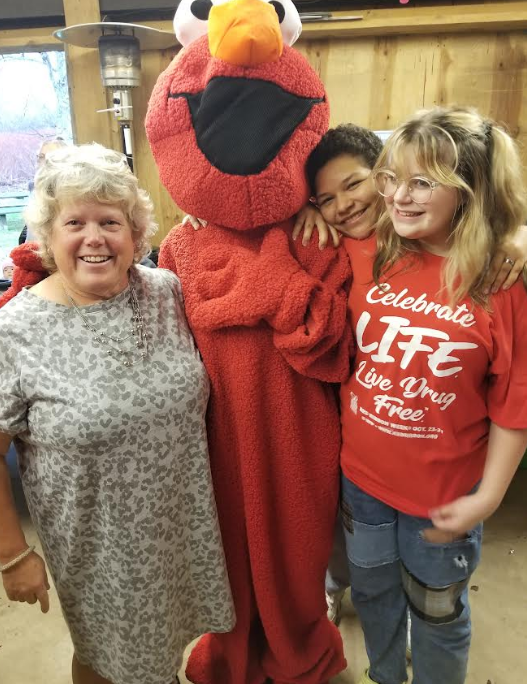 Parents and guardians: Would you like to celebrate your child's birthday in school, but in a more-healthful way? As a part of a LMCS' Wellness initiative, the district is excited to invite you to celebrate your child's birthday by opting to use the Celebration Cart or Blender Bike in place of traditional food celebrations. The Blender Bike is a stationary bike that invites students to spin and blend smoothies for the whole class to enjoy. The Celebration Cart is full of fun games and activities to help celebrate your student's special day. If you would like to use the Celebration Cart or Blender Bike, email you child's teacher at least a week ahead of the desired date of use with your selection. If you would like to use the Blender Bike, provide materials, such as yogurt, fruit, spinach, etc., to make the smoothies.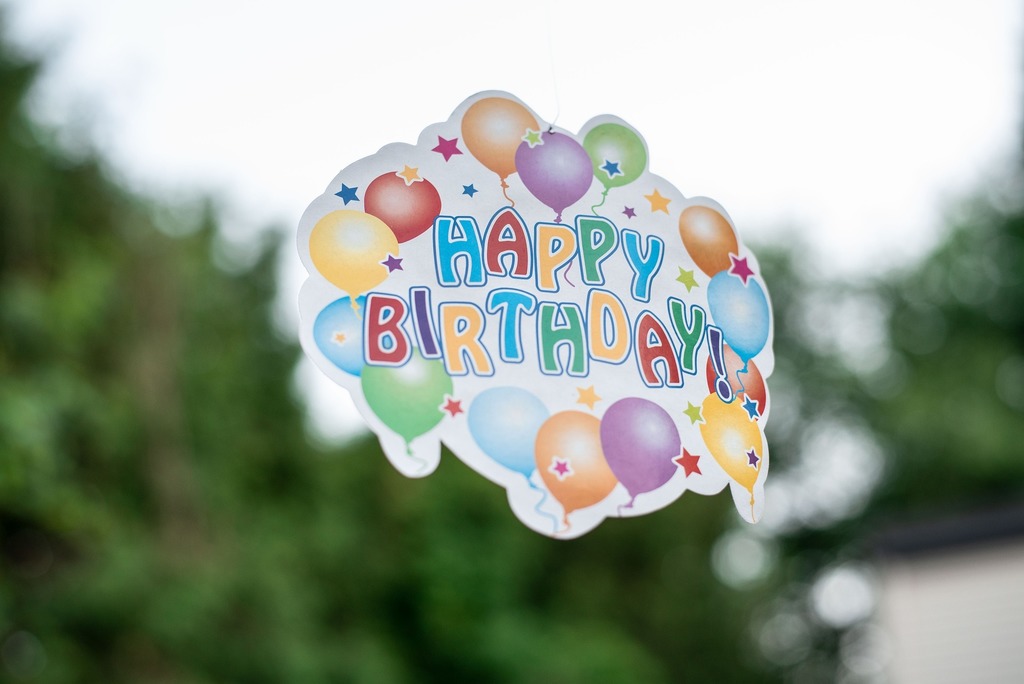 LMCS kicked off Red Ribbon week Monday, Oct. 24, with the help of the LM PTSA and LM Interact Club by hosting magician Hocus Pocus, who helped us make drugs and bullying "disappear." See more photos from the event on our Facebook page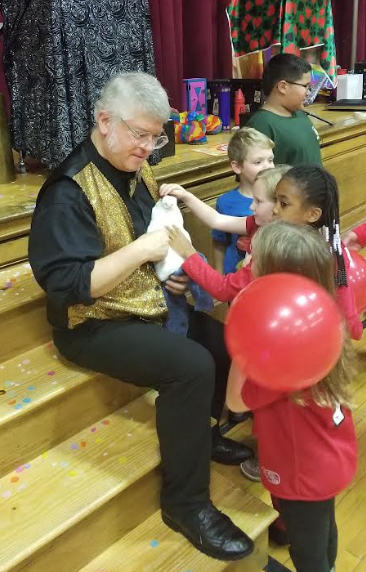 Friday, Oct. 28, is the last day to order wreaths and poinsettias to benefit the LMCS Ski Club trip to Smuggler's Notch. To order see Meagan Edwards or a student who is attending trip. Orders will be delivered the first week of December.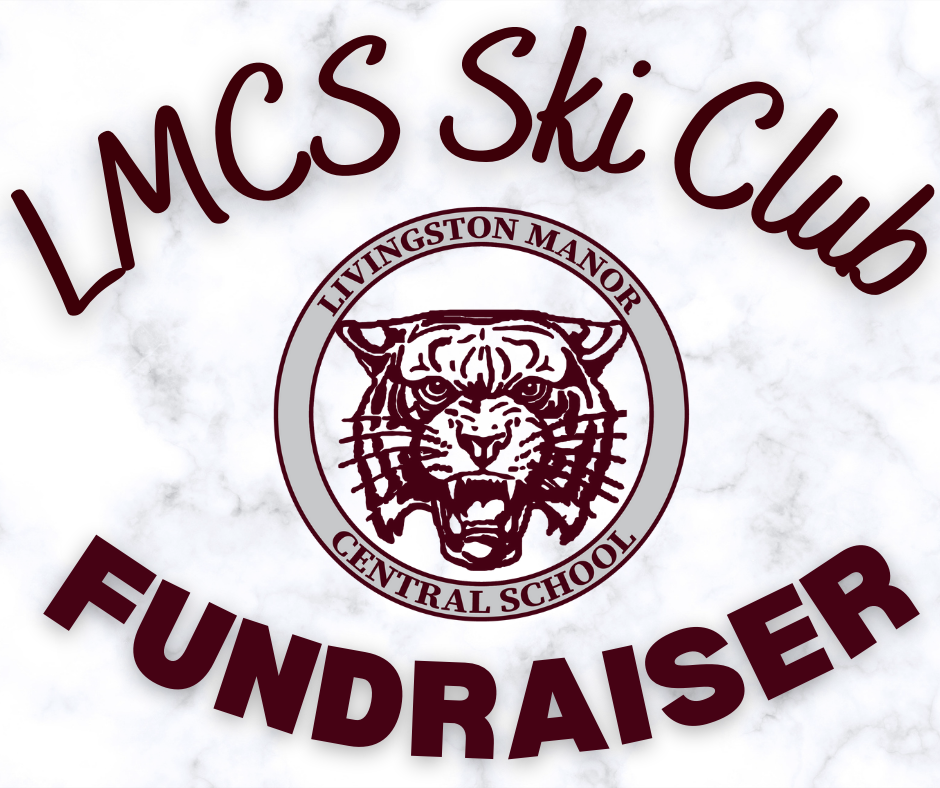 Don't forget to vote today on the proposed merger of Livingston Manor and Roscoe school districts. Polls are open from 10 a.m. to 8 p.m. Learn more about the proposal at
https://www.lmcs.us/page/merger-study
.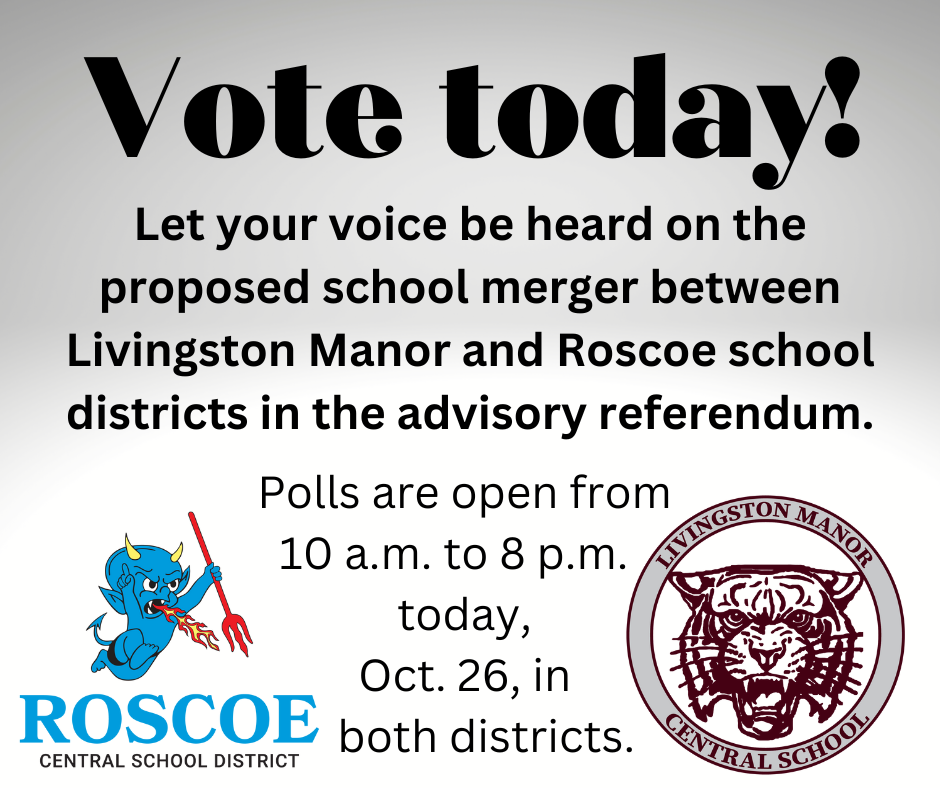 ABA Northeast Conference's Catskill Cardinals will play in a exhibition gave vs the Raptors at 2 p.m. Saturday, Oct. 29, at the Roscoe Central School The Cardinals hosted a series of basketball clinics at LMCS for elementary and middle school students at Roscoe and Livingston Manor earlier this year. There is a suggested donation of $2 per person. Concessions will be available.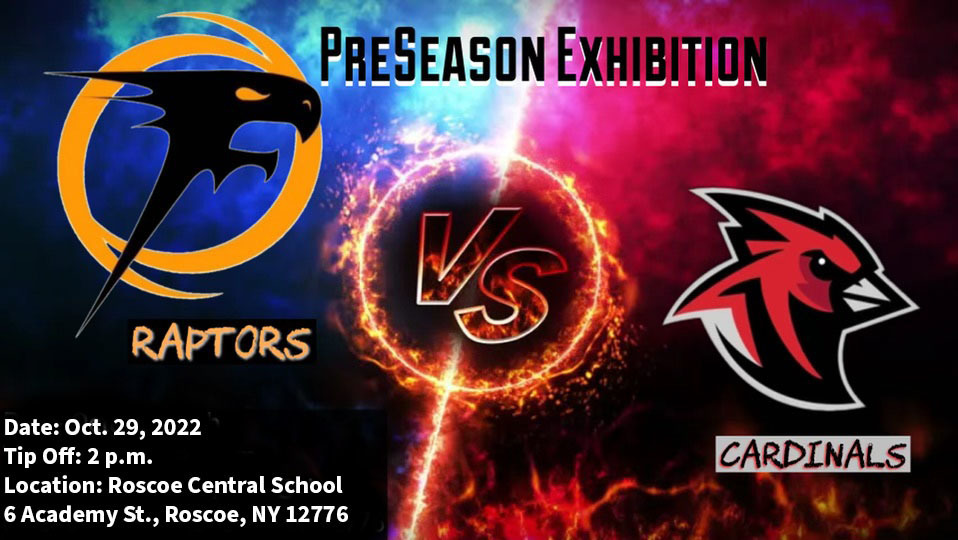 On Sunday, Oct. 30, there will be a free Community Halloween party at the Kaatskeller on Main Street. The event, sponsored by the Livingston Manor Free Library the Kaplan Foundation and the Kaatskeller, is free and open to all and will take place from 1 to 3 p.m. There will be music, crafts and games. Children 12 and younger will get free pizza, with a costume contest at 2 p.m. For more information, call the library at 845-439-5440.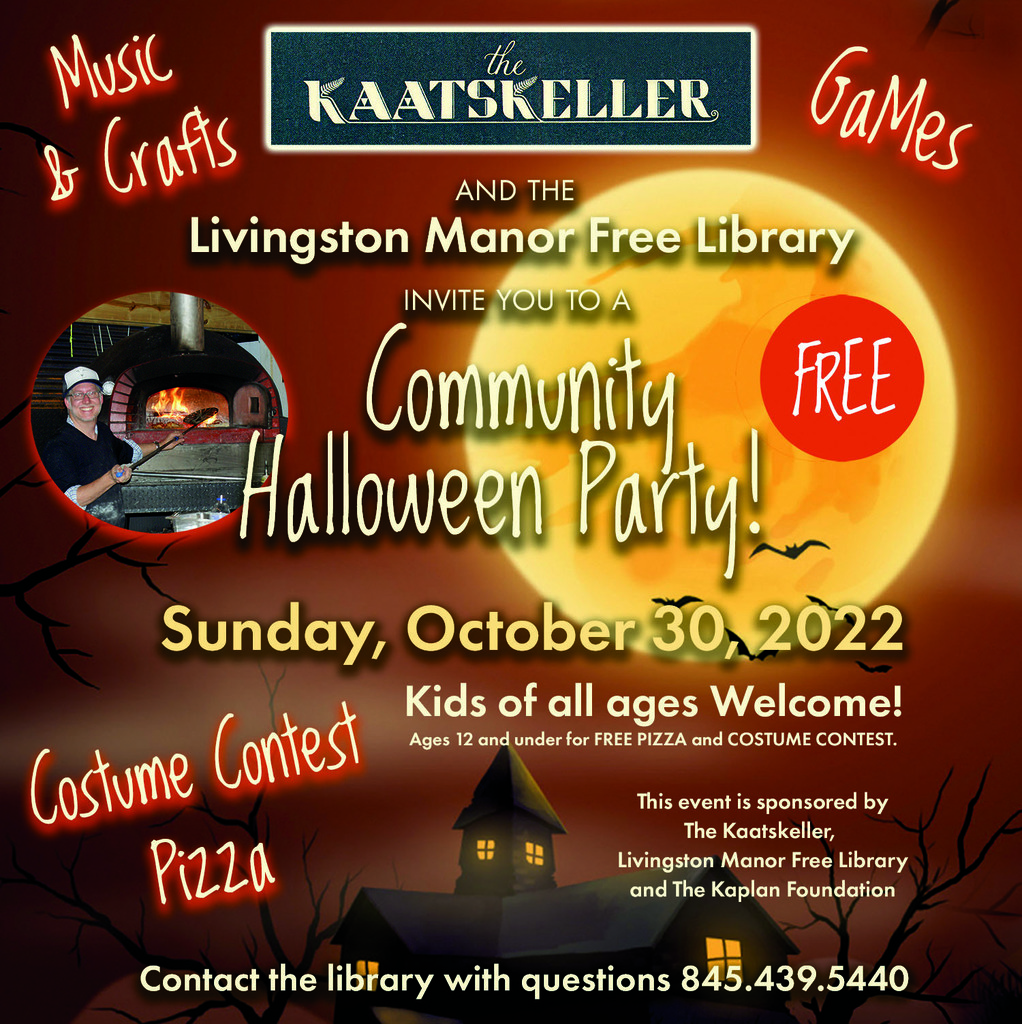 The first and second graders recently visited Bethel Woods for a performance by visiting artist 1,2,3 Andres!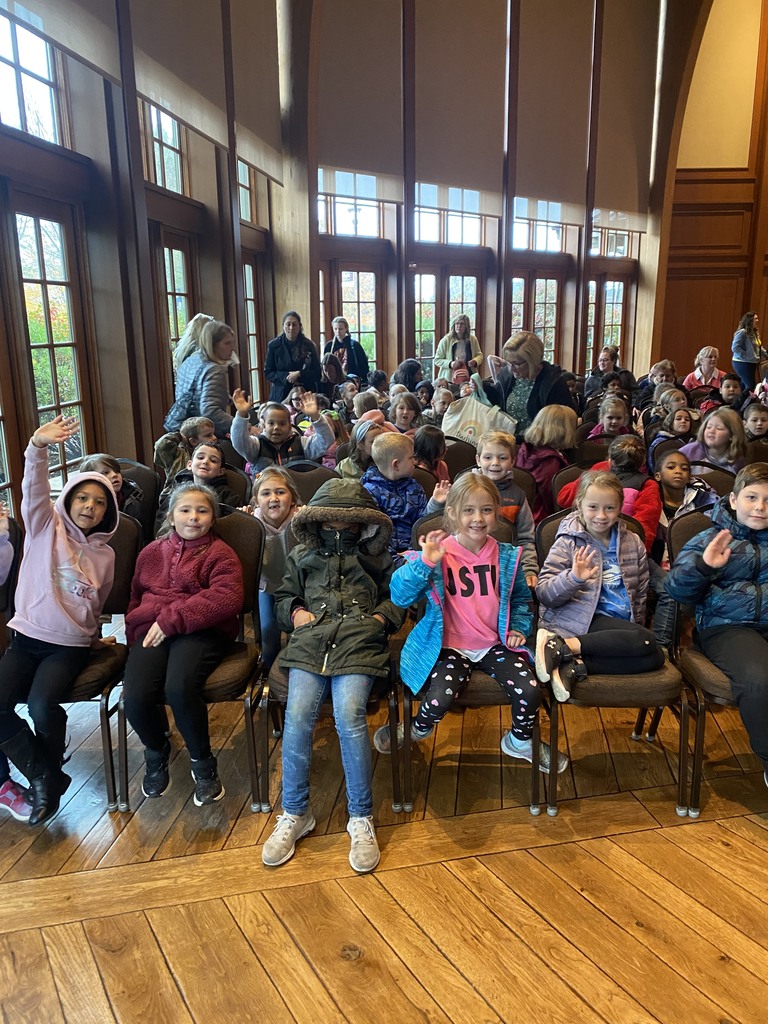 The LMCS Ski Club is holding a poinsettia and wreath sale through Oct. 28. There are four varieties of poinsettias available: red, white, pink and red "glitter." They come in 6½ inch pots and are $16. Two sizes of hand decorated wreaths are also being sold. Small wreaths, with a 12-inch ring size and 18-inch finished size, are $25, and large wreaths, built on a 16-inch ring size with a finished size of 24 inches, are $24. To order, see Meagan Edwards or a student who is planning to attend the overnight trip to Smugglers' Notch. Delivery is scheduled for the first week of December.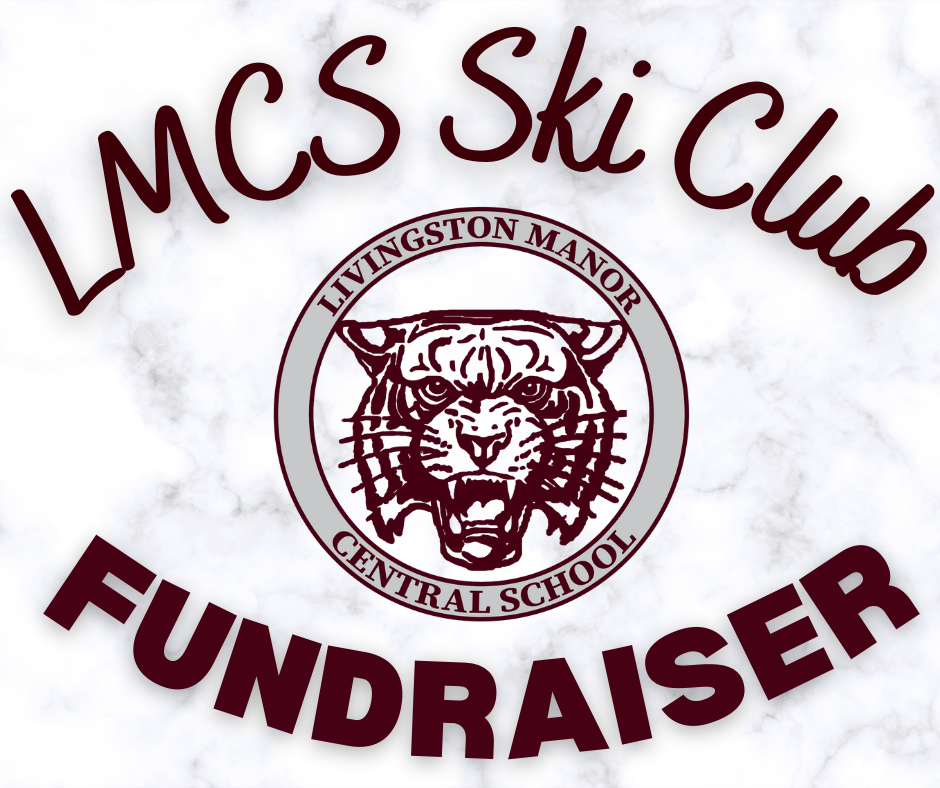 Congratulations to teacher Jessica Freidenstine and former Superintendent's Secretary/District clerk Jane Mann for being honored as an Outstanding Educator, and a Friend of Education, respectively, during the Sullivan County School Board Association's Awards dinner earlier this week.
The Class of 2023 will host a Halloween Dance for from 6 to 9 p.m. Friday, Oct. 28. The dance, which will include a (school-appropriate) costume contest, is for LMCS seventh and eighth grade students. Admission is $10 and concessions will be for sale. We can't wait to see all the costumes!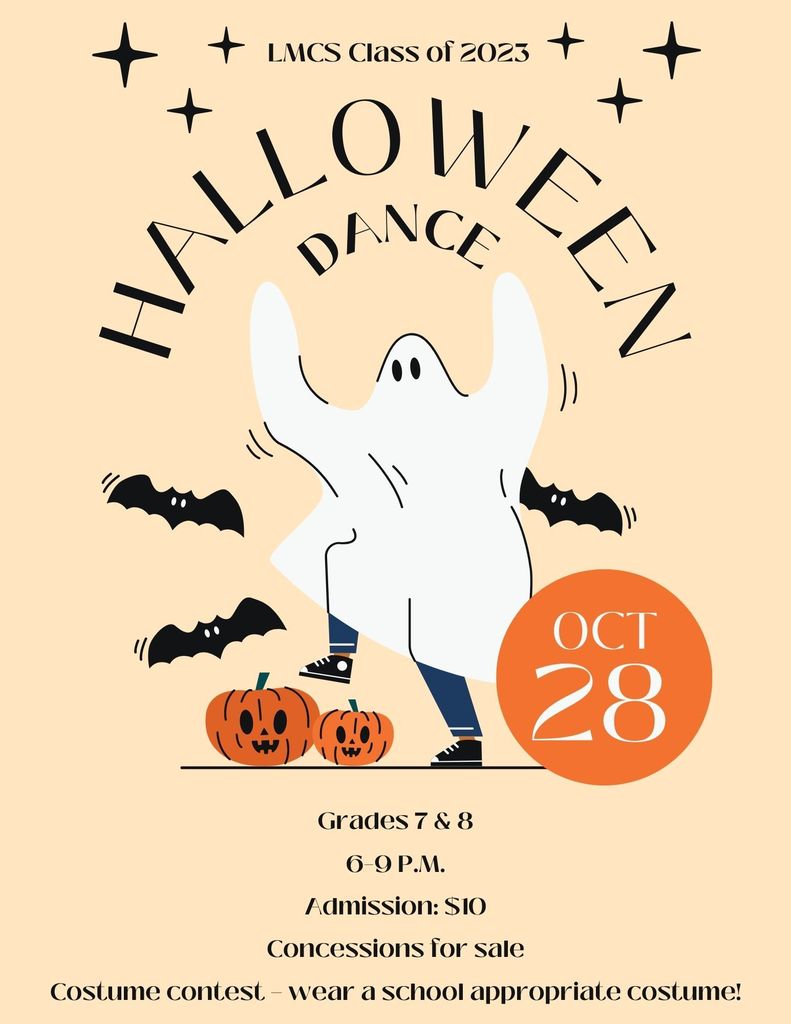 LMCS Ski Club will host a meeting on an planned overnight trip to Smugglers' Notch. The meeting will take place at 6:30 p.m. Wednesday, Oct.12 in the LMCS Cafeteria. The trip is open to Livingston Manor and Roscoe students in seventh through 12th grades. At the trip, costs and fundraising will be discussed.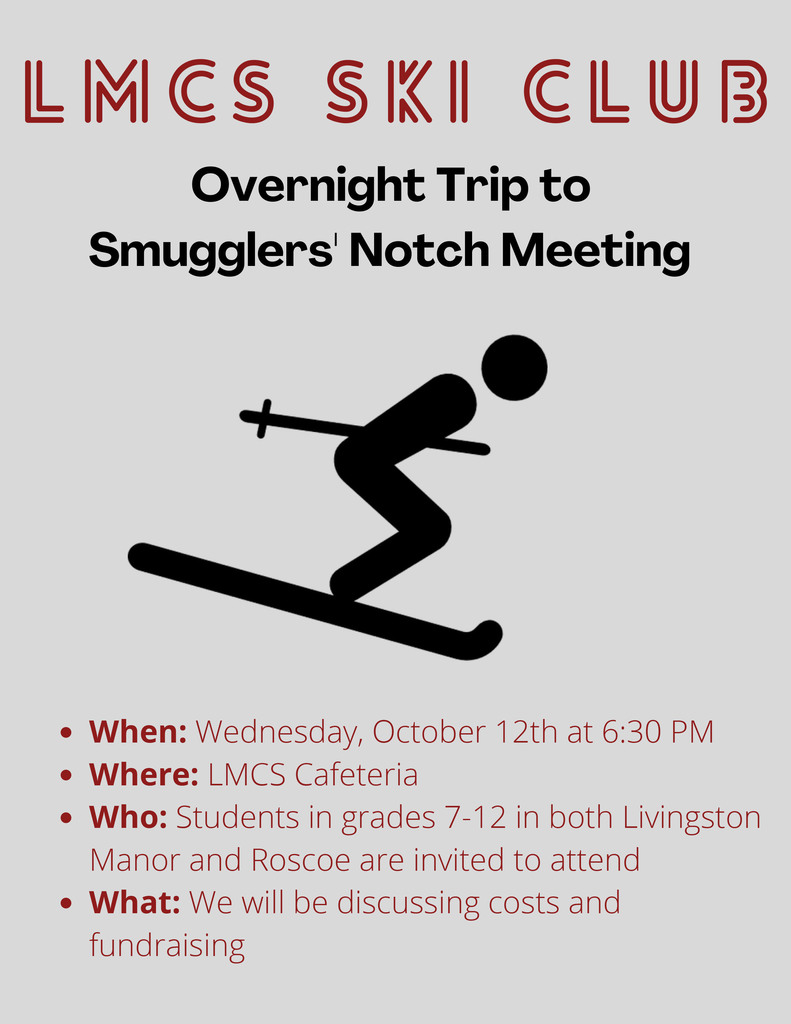 It was the last first day of school for our seniors on Sept. 6. We are featuring their "last first day" pictures here. Today is Eddie Lundquist.